Micro Loans - an Application of the Grameen Model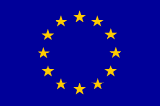 Kiútprogram is sponsored by the European Union as a grant awarded to the program "Pilot project Pan-European Coordination of Roma Integration Methods - Roma inclusion: Self employment and Microcredit Kiutprogram Self-employment and Microcredit Programme" (Kísérleti program a roma integrációs módszerek pán-európai koordinációjára - Roma befogadás: önfoglalkoztatás és mikrohitelezés).

For more information, visit www.kiutprogram.hu
The purpose of our micro loan research is to prepare for the application of the Grameen model in Hungary. Considering circumstances in Hungary, and after minor adjustments, the Grameen model seems to be the most viable way of supporting entrepreneurial efforts of people living in deep poverty. An attractive feature of the model is the fact that it is based on group cohesion, but does not involve mutual financial responsibility - since a model with shared financial responsibility has been tested before, unfortunately without much success. The sophisticated group pressure technique applied by the Grameen model provides an optimal solution between the individual model and the full mutual financial responsibility model. The actual details will be adapted to local circumstances, so our research targets the following issues:
How the local support system in Hungary can effect the execution and success of the entrepreneurial ideas of our target group;
How the discrepancy between the official requirements and the lack of financial literacy of the loan applicants can be resolved. (Experiences show that unlike to the Grameen model, there is a need for bookkeeping, taxing and legal support and training in our region.)
A considerable part of the target group will not able to get out of the debt trap by themselves, since they are already deeply indepted and currently paying back extortionate loans.
Our resarch tries to clarify how viable the Grameen model is in improving the situation of the communities living in deep deprivation, how open the communities are to participate in this opportunity, what viable activities could the loan be applied for, and what the risks are to be considered in a specific area, and if they can negatively influence the efficiency of the loan. We invited the Economic Research Insitute of the Magyar Tudományos Akadémia (Hungarian Academy of Sciences) to participate in the preparation phase, as well as several acclaimed sociologists, anthropologists, and our expert contacted the Grameen Bank in order to obtain the handbook of the original model and other important information.
Links in Hungarian:
More info about the programme - www.remenypenztar.hu
Video about the adaptation of the Grameen model